Michael's Recipes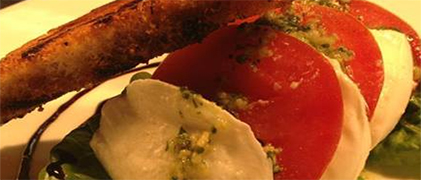 We'll be passing on some delicious recipes provided by Michael on this page, be sure to check back from time to time!
For more information contact Michael or Jowita on (051) 643 711 or at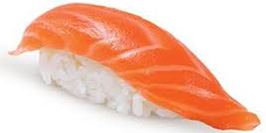 Smoked Salmon Sushi
150g sushi rice
250ml water
4tbs sushi vinegar
Nori
6 slices smoked salmon
Wasabi
Cucumber strips
Spring onion

Soak rice for one hour; wash well under cold water to remove the starch.
Place rice, water and vinegar; bring to the boil, all the time stirring. Reduce to simmer.
Place the lid on the pot. Cook 10 min. and leave to stand for 10 min.
Pour on the tray to cool rapidly. Place sheet of Nori on the cling film than slice of
smoked salmon, press on the rice, sprinkle with wasabi, spring onion and cucumber.
Roll up and leave to rest for 10 min. Cut into 8 discs. Serve with soya sauce.
American platinum eagle observe together with replica watches sale with american platinum eagle flip form 950. This kind of observe furthermore was included with a great fruit plastic rolex replica uk and also change application.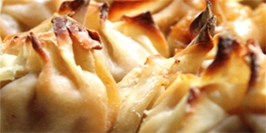 Pork Wontons
0.5 kg sausage meat
10 g minced ginger
10 g minced garlic
25 g honey
25 g soya sauce
1 tbs green peppercorns
2 pk wonton wrappers

Add all the ingredients together.
Fill wrappers with half a spoon of filling.
Fold Corner to corner.
Deep fry for 40 sec.
Serve with plum sauce.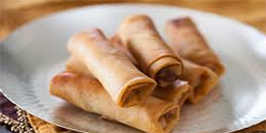 Spring Rolls
1 carrot
1 leek
3 peppers (1 red, 1 yellow, 1 green)
Celery
10g ginger
10g garlic
Bean sprouts
Soya sauce
Oil
Spring roll wrappers
Fry all ingredients in a very hot pan stirring all the time, add soya sauce and cook
for 30 sec more. Fill spring rolls rolling up from corners.
Fry about 1 min, drain on the kitchen cloth & serve.